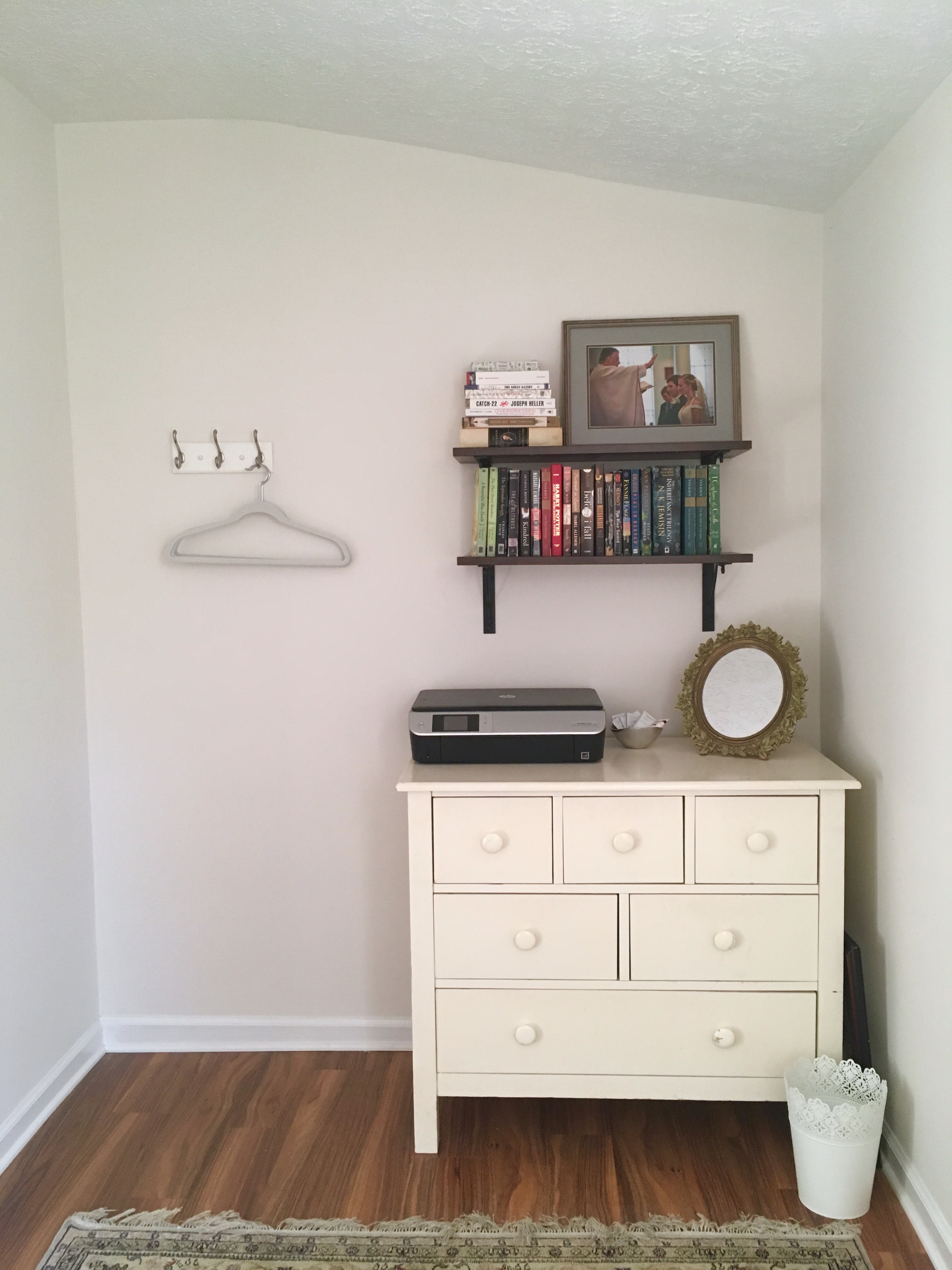 We're packing up and leaving yet another apartment.
This was our seventh address is not-quite-six years of marriage, and since the new home we're heading to is a summer sublease, we'll be moving at least one more time before the year is done. Between multiple graduate programs and multiple job hunts (none of them mine, actually, though I'd like to change that at least in terms of the graduate degrees), that's how this time of life goes. By this point, we're moving and purging pros.
This one feels different, though, and of course that's because of the tiny person that has joined us. Bring a baby into your home, and suddenly every dusty corner feels filled with significance.
Even as the chaos of boxes and unscrubbed sinks grew around us this past week (I can't be the only one who stops cleaning before a move, right? We're just going to have to deep clean everything once the place is emptied, I don't see the point in adding chores to my to-do list before then) I did my best to catch each memory, polish it up and file it away, ready to be pulled out and turned over in my mind when I have a free moment.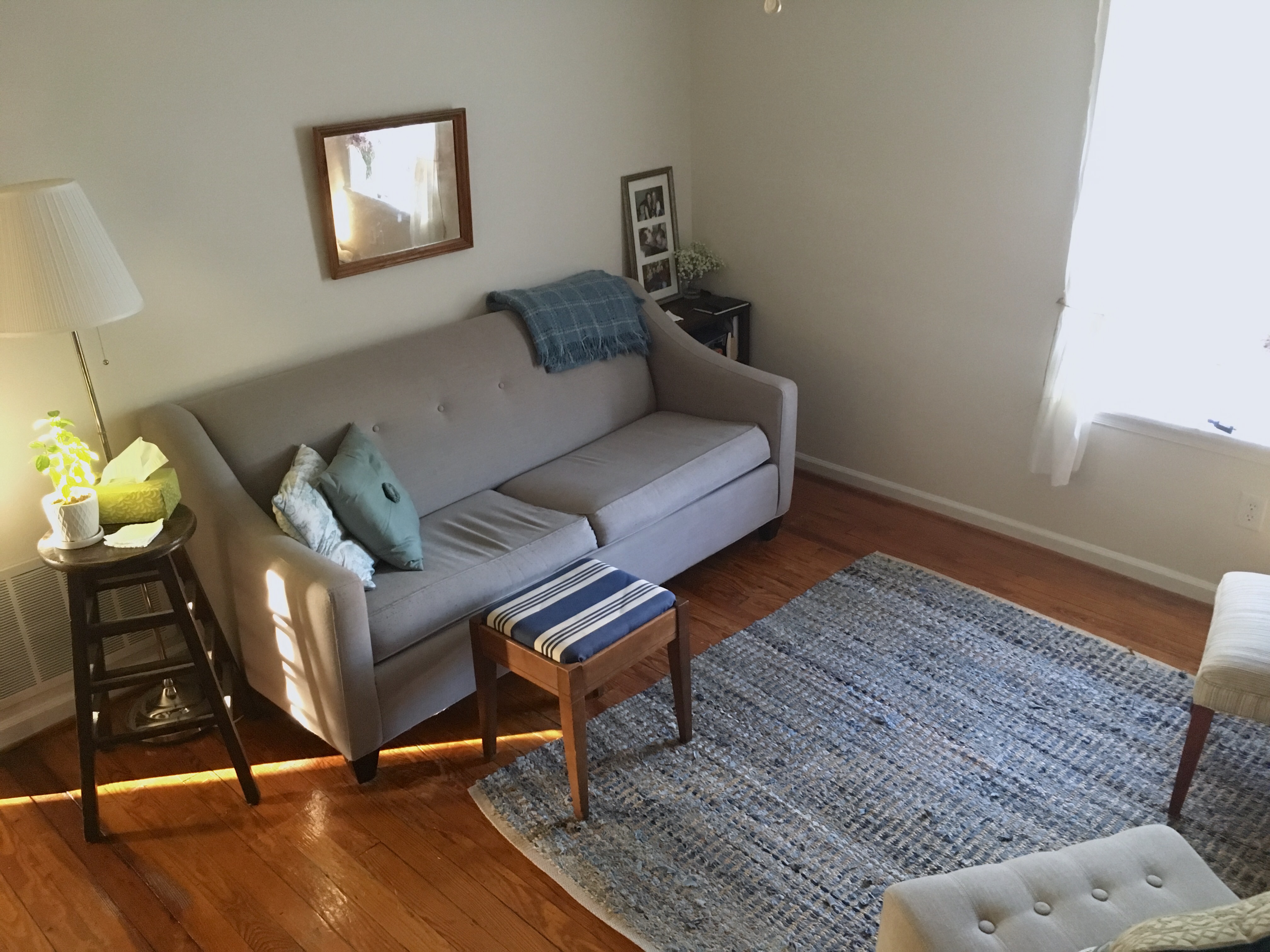 I want to remember how we had to take off the front door and the stair rail to get the couch inside, me six months pregnant and trying to do more than I should have while B. repeatedly told me to stick to unpacking boxes. The friends who offered to help us move had to surprise us with the announcement that they, too, were expecting, only eight weeks along, and our workforce was suddenly halved by first trimester nausea and dizziness.
I want to remember the way B. and I collapsed on that couch each day last summer, head index skyrocketing (heat dome, if we want to be precise) and no AC to speak of. I want to remember the way sweat trickled down the back of our legs as we tangled our feet together, glasses of ice water leaving sweaty rings of condensation on every surface available.
I would drag a chair from the dining table over to my desk each morning, then put it back each evening so we could enjoy Netflix with our dinner, an indulgence we knew would end with a baby's arrival.
(B. was skeptical when I suggested getting rid of the tv, but in the end we never missed it.)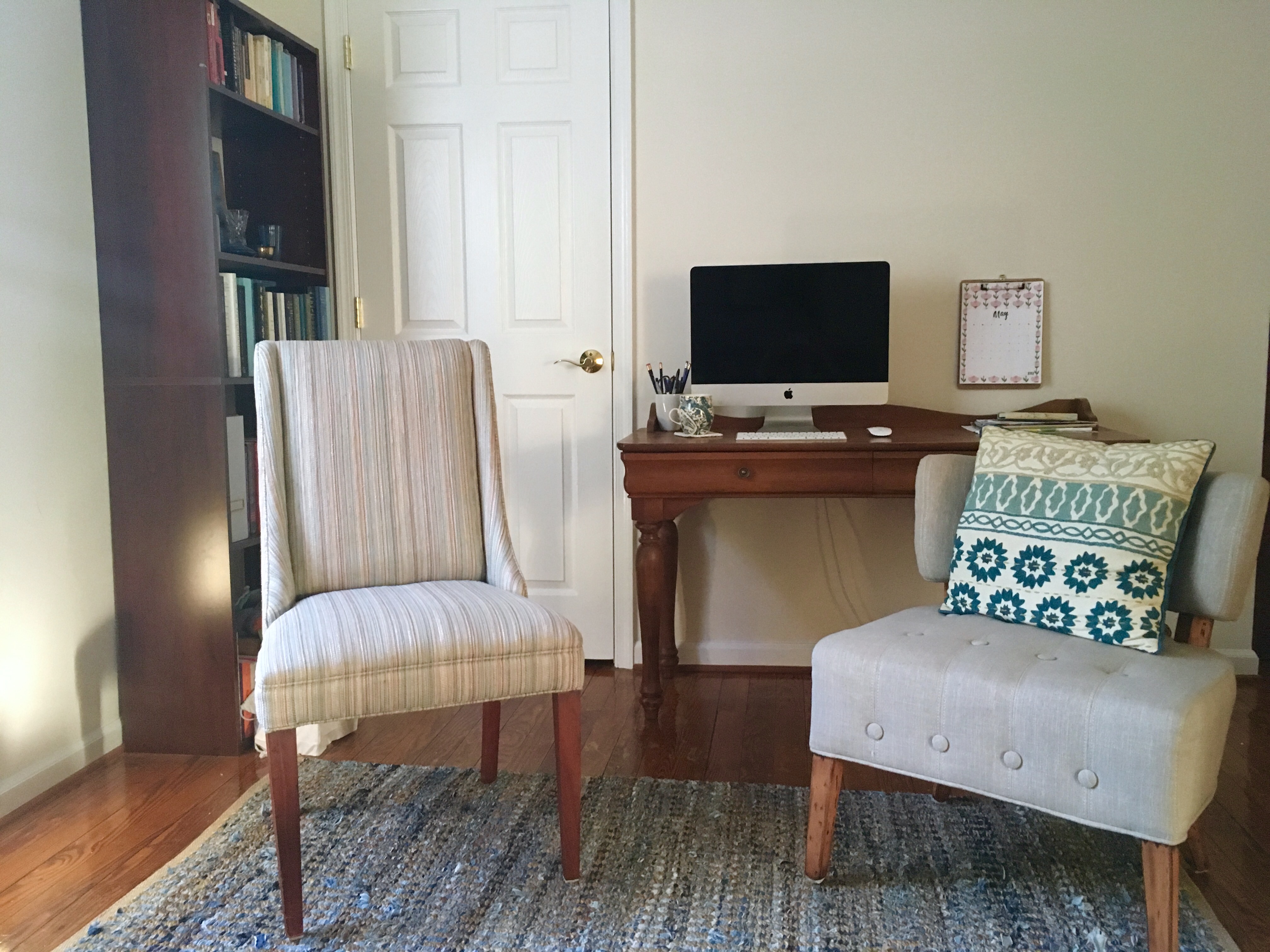 I paced this apartment for four days, contractions growing stronger and stronger, sat on the floor and breathed deeply, watched Netflix and ate Thai food, forced by a long labor to spend our last childfree days cozied up together. I want to remember how grateful I am for that time.
The cool breeze and bright light that streams into the guest room — the half room, the tiny room, the extra room, we could never quite figure out what to call it — every morning.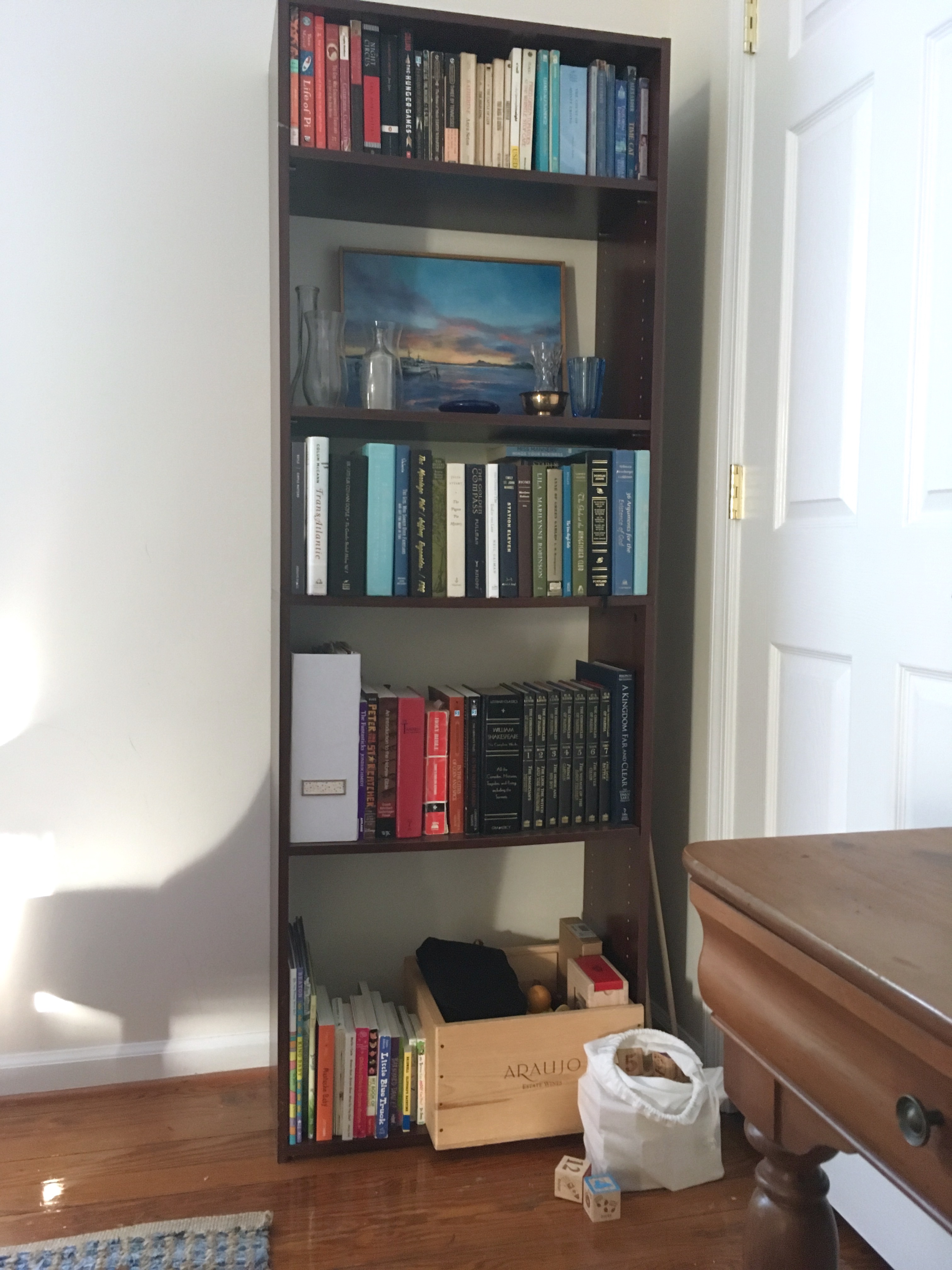 The tiny Moses basket at the foot of our bed that seemed so enormous, so comically oversized, when we first put a sleeping baby in it, and how we couldn't believe how fast he outgrew it. How the crib we replaced it with also seemed comically large, until one morning we woke up to find the baby clutching the top rail and peering at us while we slept, fussing because he was stuck even as he beamed with pride at our stunned faces.
Early — early — mornings when we would take turns sneaking out to the living room with a hungry bundle while the other one stole a few more hours of sleep. It was only a few weeks but seemed like an eternity at the time, blurry and exhausted and already half-forgotten as soon as the sun climbed toward noon.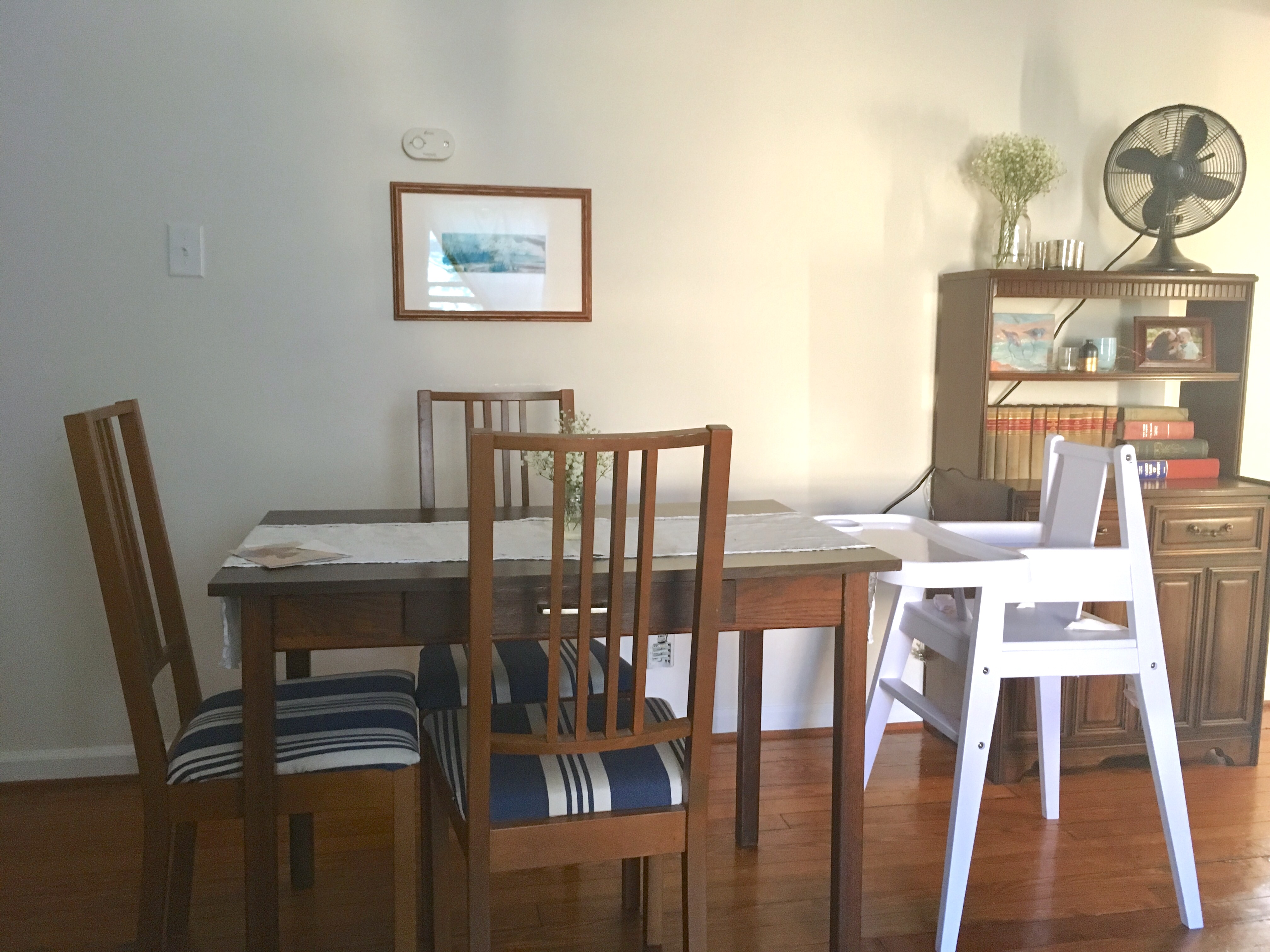 Watching the baby roll over, then sit, then crawl across the living room rug, three months of time compressed into three milestones, captured, luckily, with our always ready phones.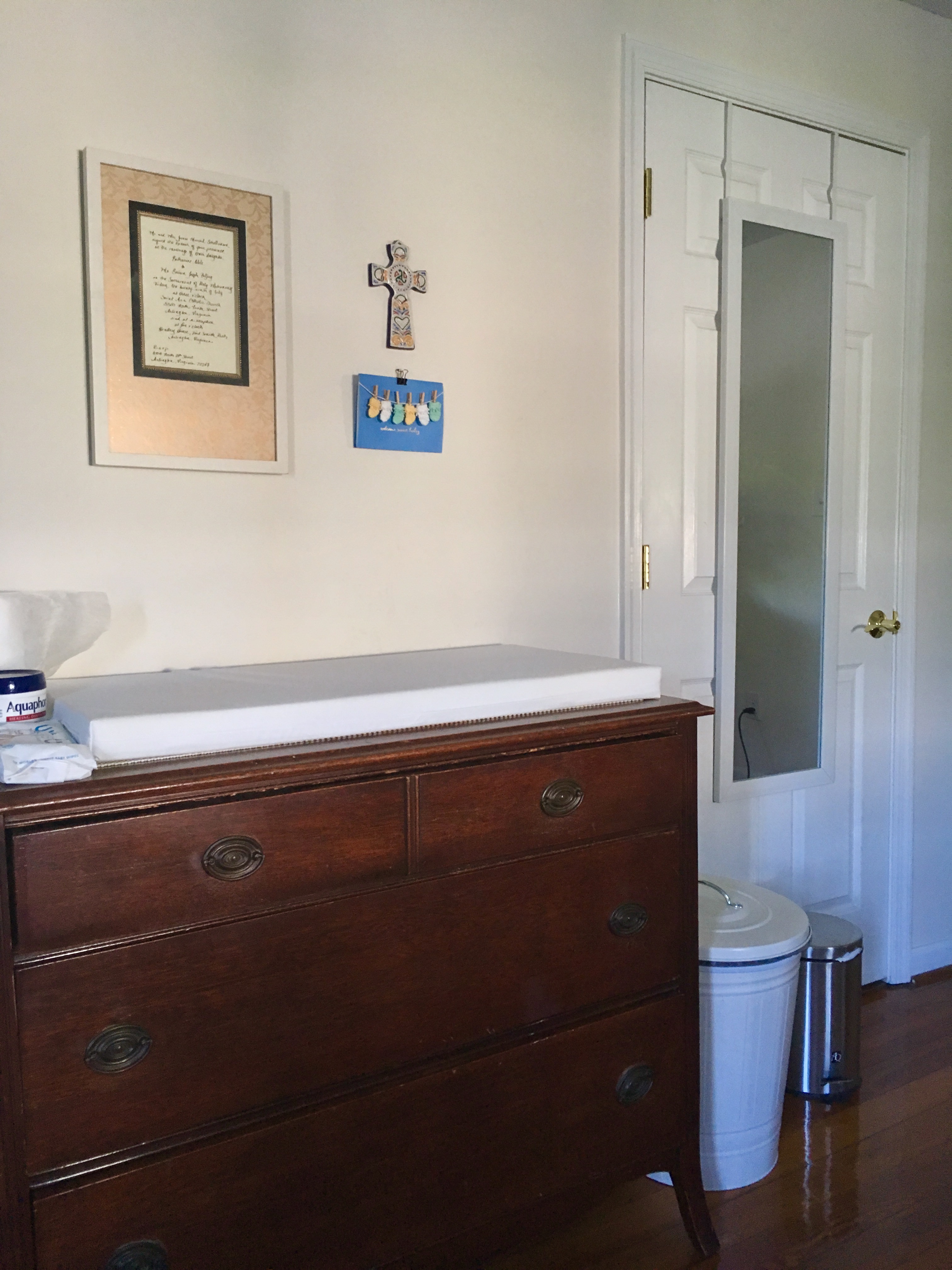 (Do you think people had better memories before smartphones? Sometimes at night, when little O. is sleeping only a few yards away, I still find myself scrolling through photos, look, my heart whispers, look how tiny he was, but I rarely remember to play back my memories without the aid of the images. Did we pay more attention when we had to rely on our eyes and our heart to record these moments? Or was it just the moments themselves that were more real, experienced first hand rather than through a lens, but the memories faded, turned over in our minds, retold and reinvented and never quite the same as the instant they happened?)
I want to remember morning jazz, morning tea, the way the curtains in the kitchen could never quite block the 7 am sun.
I want to remember the joint birthday party we threw for ourselves, how the temperature dropped ten degrees and it rained that morning, how we had to set up an indoor party at the last minute, throwing everything in closets and filling empty jam jars with baby's breath to scatter around the apartment, stacking kitchen things on top of the washer and dryer so we could set up a salad bar on the counter. More than 20 people crammed into two rooms, babies passed from lap to lap, a thrilled four year old sitting very still while a face painter (who would have been more appropriate for a summery outdoor party) decorated her arms, balancing plates on laps and laughing.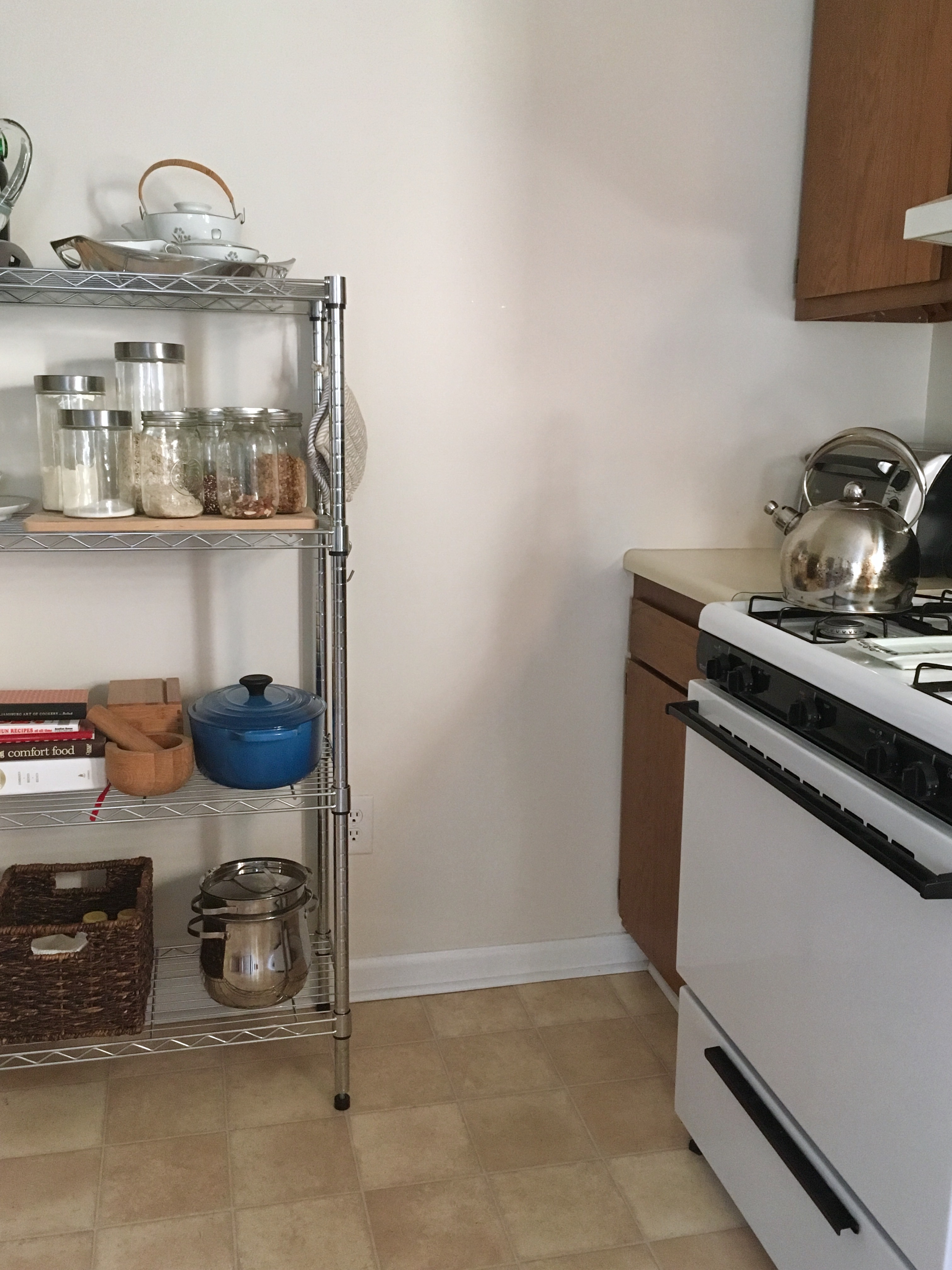 I want to remember how happy B. was when we finally gave in and installed an AC unit in the bedroom, how we'd prepare dinner side by side (me always the sous-chef, even though I taught him to cook in the first place), the way we still collapse on that darn couch together at the end of the day, the moments we set aside to praise each other's accomplishments: a new client, a degree completed, a job interview landed, a novel drafted.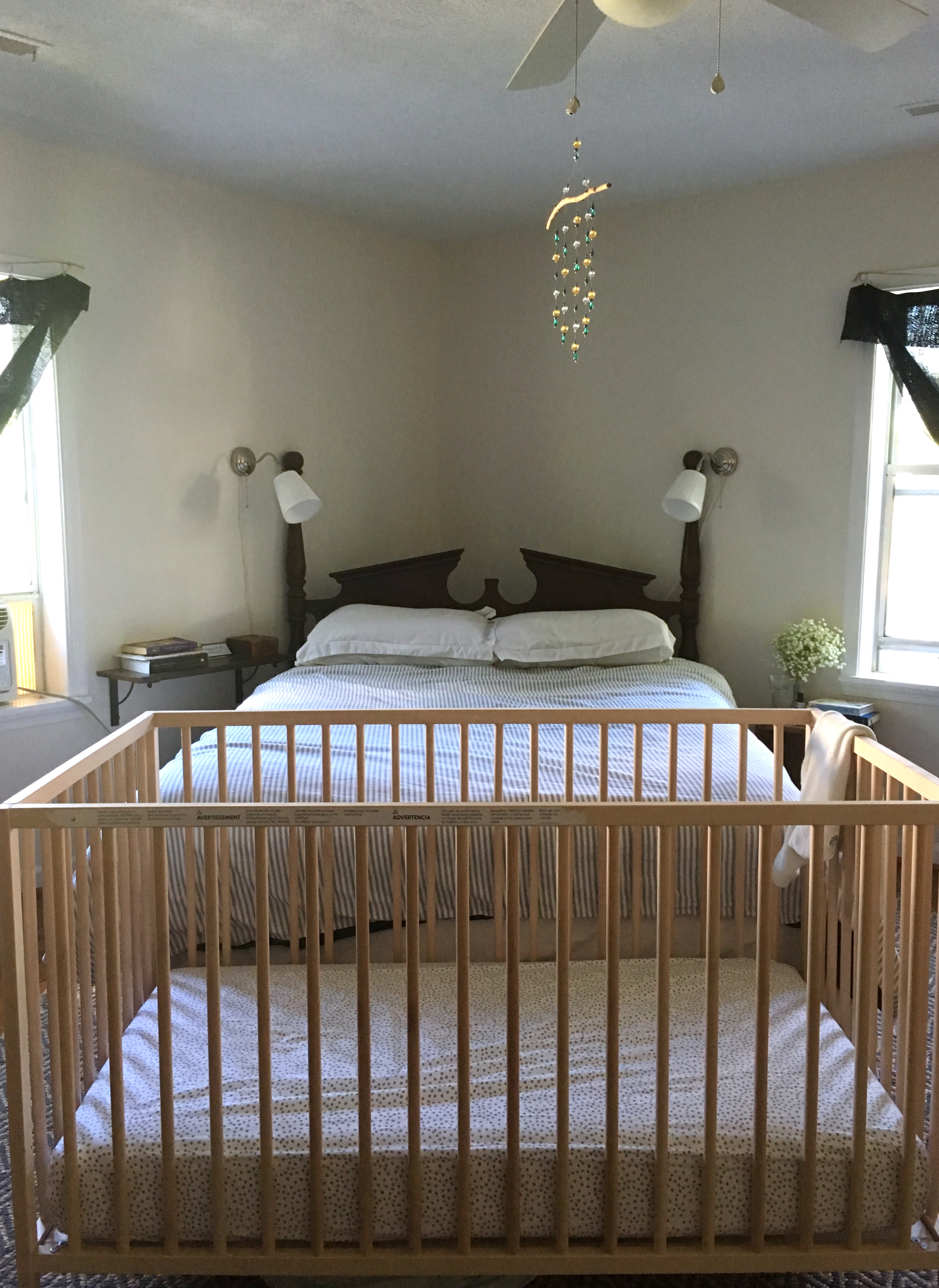 I want to remember the way realtors showing new tenants the space always complimented our decor and our baby, equally impressed with the cuteness of both.
Endless cups of tea, glasses of ice water still leaving sweaty rings on the furniture as we shift them again and again, trying to keep them out of reach of grabbing fingers.
"It feels mean to make him move," B. said two evenings ago, wine in hand and baby sleeping in the other room, while we did our best to ignore the unchecked items on the section of our gmail calendar labeled moving. "This is the only home he's had." Maybe, he suggested, once everything is cleared out, we can bring him back to say goodbye, to crawl around the empty rooms while we explain that sometimes we change where we live, but we because we move together we take our home wherever we go.